The importance of a good haircut!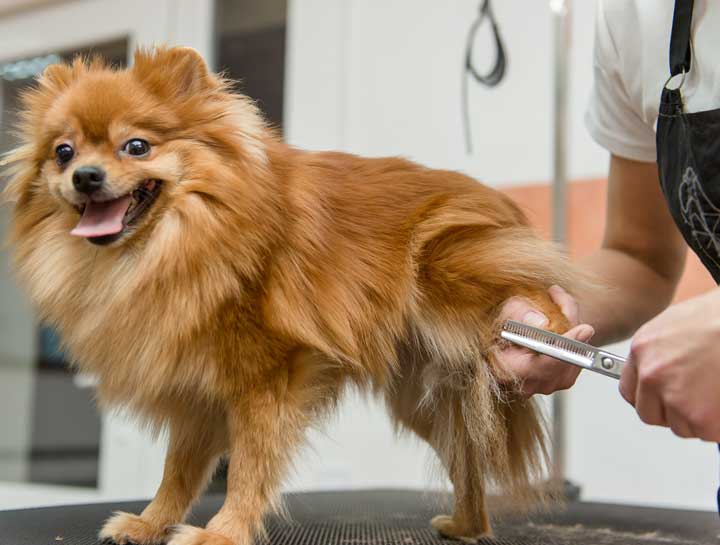 January 17, 2022
As a groomer, we want to build a different relationship with our clients. We want both owners and pets to trust us. I love when a client comes to me when they get a new puppy because starting a puppy at a young age is the best way to get them used to being groomed. Also, the social experience gets them to open up with groomers, and the trust we need to have for each other.
As well as the owner with the groomer, they are putting in a lot of trust, and over the years, the clients that have put their trust in me, or any groomer, are amazing. We want the client to communicate with us and ask questions like "why can't you shave my Australian shepherd ?". Shaving any double-coated dog isn't the best choice when it comes down to their groom. A lot of the time owners think their pet is hot during the summertime because they are panting. Any double-coated dog pants like that because they are cooling themselves down and as much as they do look hot, the truth is, they are a lot cooler with all of their fur on. Keeping them on a regular schedule to be groomed keeps all that hair from compacting itself down to where the skin can't breathe and we are just helping them shed out that fur, which also helps the amount of fur you have around your house (hehe).
A good groomer realizes that sometimes it's not just about a haircut. One of the bonuses of working in a veterinary hospital is we also learn things medically, so when a pet comes in, proper discussion can be communicated between the client and groomer to get an appointment scheduled with a doctor if needed. Groomers only want the best for our pets, and we want them to make sure they are living their best lives. If we can make them comfortable and healthy that is our goal. A happy healthy dog is a happy groomer. Altitude veterinary hospital is committed to a higher level of care for every pet we see, from routine check-ups and surgeries to boarding and grooming. We hope to see you soon!